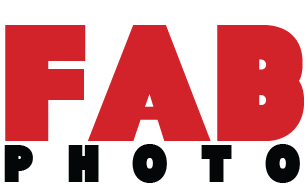 Saturday, March 18, 2017
It's been 2 years since we've done the Presence Ball. So we were happy to see an email from Paulette Wolfe Events and Entertainment requesting an estimate for 6 hours of greens screen photography with onsite printing and logo branding.
This year, Presence Health Ball raised over 1 million dollars to benefit its philanthropic community services.
This year's theme was "One Hit Wonders." Featured entertainers power pop band Tommy Tutone performed "867-5309/Jenny". Kehoe Designs created amazing table top designs featuring full size guitar lamps. The Hyatt Regency's Grand Ballroom was transformed into a lavish black tie affair.
FAB PHOTO was the featured photo entertainment. True to theme, we produced the backgrounds and the logo branding placement ourselves. We chose 2 or 3 backgrounds per each of the 4 decades: 60s, 70s, 80s, and 90s. We also included 2 iconic Chicago backgrounds—fireworks over the skyline and the Millenium Park "Bean"—for our Chicago fall back requests.
We were slammed the entire time from opening cocktail hour to the time they took away the chocolate fountains and coffee station at midnight.
To spice up the images, we brought some of our favorite props, our real live instruments: our black Fender guitar, trumpet, and alto sax brought people to life and gave them something to do to feel more comfortable. Of course our Fab Photo posing technique made everyone look like a red carpet model for their black tie portraits.
All of our images during the cocktail hour were displayed on a large screen slideshow during dinner through the rest of the evening. It always feels good when people come up to me and say this was one of the best photo booths thev'ye ever seen at an event. We received lots of compliments and people were amazed at the quality of the photos and the speed of printing. People were pretty adventurous by the end of the evening.
To see a full web gallery of images from the Presence Ball 2017 photobooth here.
---
Search FAB PHOTO Blog
---
Select a topic
---
Recent Posts
---